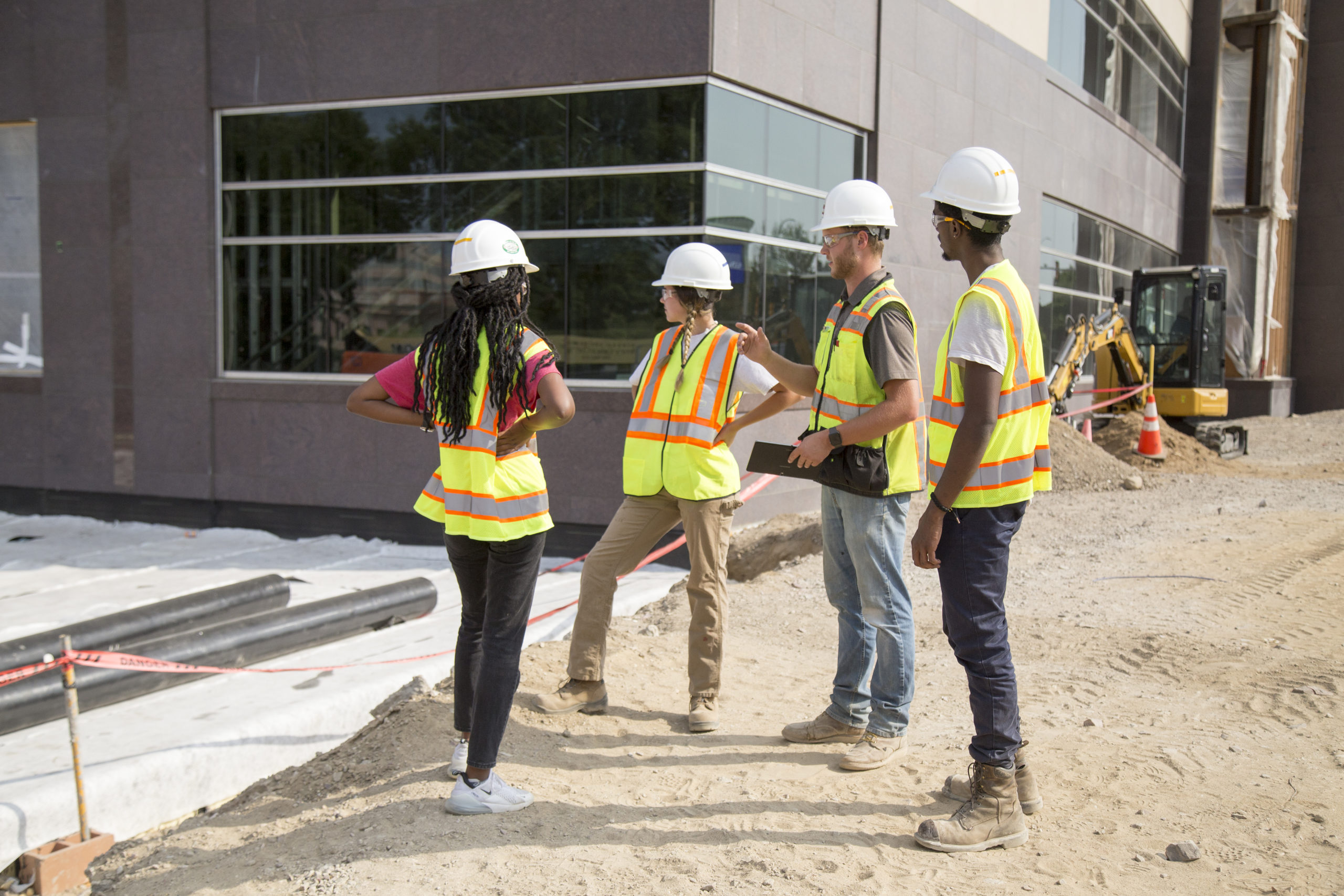 GET AHEAD WITHOUT STUDENT LOAN DEBT!
Are you interested in advancing your career but not interested in attending college? You can earn while you learn. Instead of taking out thousands in college loans, apprentices work and earn a paycheck during their training. AGC's apprenticeship programs range from three to four years. Apprenticeships usually get paid on a graduated scale as their skills and experience increases, and of course learns a trade at the same time. For more details check out our booklet on Apprenticeships! Contact AGC to get your own copy.
DISCOVER YOUTH APPRENTICESHIPS
APPRENTICESHIP OBJECTIVES
Develop professional skills through related instruction and formal on-the-job training
Join our state's educated construction workforce
Provide opportunities for the training and upgrading of minorities, females, disadvantaged individuals and assist contractors in meeting their affirmative action plans
AGC of SD APPRENTICESHIP OPTIONS
COMMERCIAL CARPENTRY           HEAVY EQUIPMENT OPERATOR
HOW CAN I GET INVOLVED?
To enter the AGC of SD Apprenticeships, you must be employed by a member of AGC of SD and meet the following qualifications:
To join one of the AGC specific Apprenticeships you must be employed by a member of AGC of SD
Age – Must be at least 16 years of age.
Physical – Must be physically capable of performing the essential functions of the occupation without endangering the health and safety of themselves and/or fellow workers.
Aptitudes – Must possess the aptitudes essential for acquiring the skills and proficiency of the trade.
Education – Must possess sufficient educational knowledge to satisfactorily complete the on the job training and related technical instruction. Applicants selected for an apprenticeship that does not possess a high school diploma or a GED shall be required to complete high school or obtain a GED prior to completion of the apprenticeship.
Be employed by a contractor of AGC of South Dakota:
I'M READY TO LEARN MORE, NOW WHAT?
If you are currently employed and not sure if your employer is a member of AGC, ask your employer!
If you are looking for work and interested in these Apprenticeships just call AGC of SD and we can connect you to members that participate in this program.
If you are employed by an AGC member that is not involved with our Apprenticeship program and may have questions have them contact AGC of SD for more info on our Apprenticeships.

Email

or call AGC of SD's Apprenticeship Director Mike Kane at 605.336.9338 today!