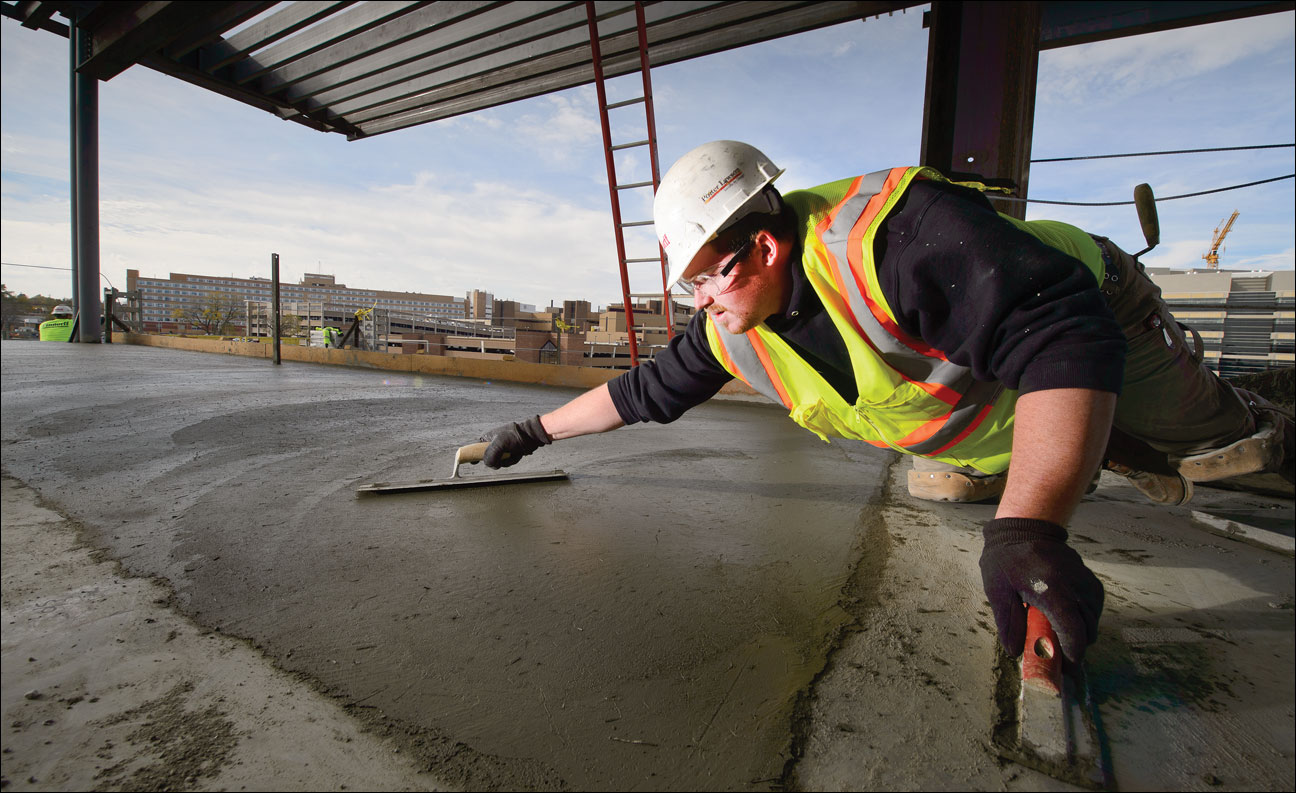 Are you interested in working with your hands and creating things that will last a lifetime? Then maybe being a Concrete Finisher is the career for you. Concrete Finishers smooth and finish surfaces of poured concrete, such as floors, walks, sidewalks, roads, or curbs using a variety of hand and power tools. Align forms for sidewalks, curbs, or gutters; patch voids; and use saws to cut expansion joints.
AVERAGE STARTING HOURLY WAGE: $16.00 – $21.00 + Benefits
AVERAGE HOURLY WAGE WITH EXPERIENCE: $24.00 – $35.00 + Benefits
EDUCATION OPPORTUNITIES: AGC Apprenticeship or On-The-Job Training
Concrete Finisher Career Path
AGC of SD Concrete Finisher Apprenticeship
Earn while you learn. Instead of taking out thousands in college loans, apprentices work and earn a paycheck during their training.  AGC's apprenticeship programs range from 2-4 years. Apprenticeships usually get paid on a graduated scale as their skills and experience increases, and of course learns a trade at the same time. Click here for more information!